SHOP BY WEDDING RING BRAND
---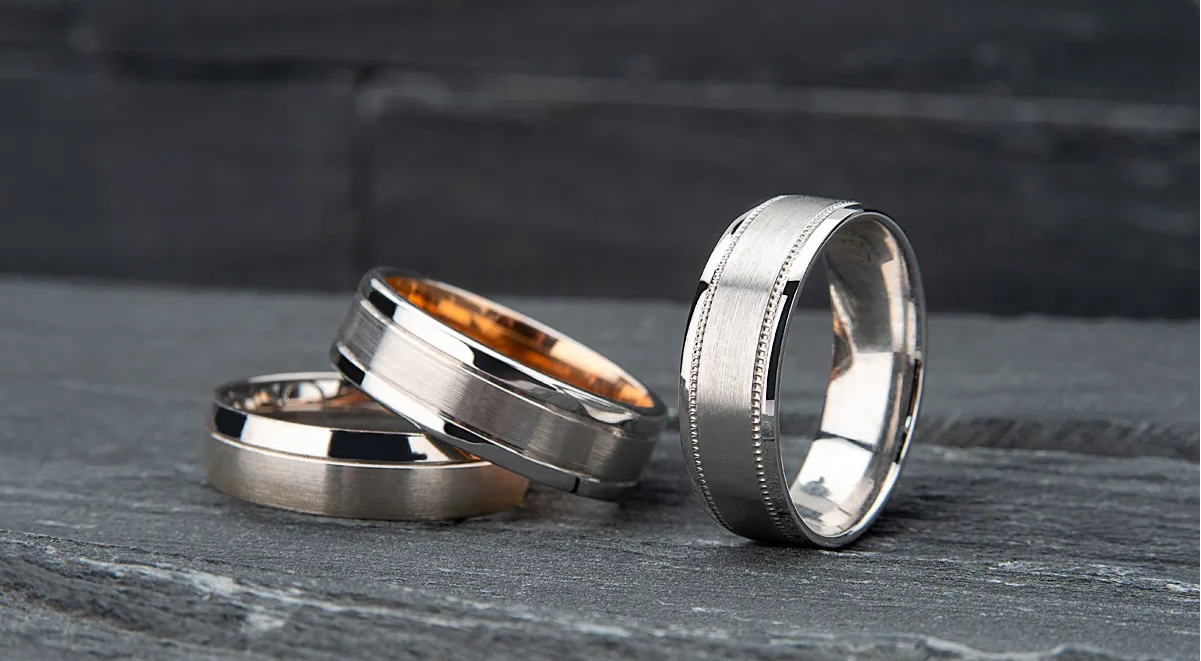 Wedding ring shopping should not be about getting a ring that is good enough, or one that you feel pressured to buy. Shopping for your wedding ring should be an enjoyable experience while also having access to the finest range of wedding rings on the market. Our unrivaled collection of men's wedding ring makes it super easy for grooms-to-be to find that perfect ring. Don't settle for the same type ring that every jewellery store try's to sell. Instead view our exceptional range and find one that suits your style, whatever it may be at the best price and made to the highest level of craftmanship. When it comes to men's wedding rings, KAVALRI should be your first choice - Discover the KAVALRI difference today!  
UNRIVALED RANGE, VALUE & CRAFTMANSHIP
Shopping for the ultimate wedding ring can be confusing and time consuming process. Our aim is provide men with simple and enjoyable way to find the best range of KAVALRI and other top brand wedding rings from Australia and overseas. Men can do their research from the comfort of their home, without needing to settle for that a limited choice of ring options available at their local jewellery store. We don't only showcase the best ring designs but also offer the widest choice of wedding ring metals options, far beyond what any other jewellery retailer within Australia can offer. We have searched far and wide to present brands that are made to exceptional levels of quality and craftsmanship. All our rings come with a manufacturers warranty against defects and come with the piece of mind knowing that your purchase is backed by a reputation underpinned through our excellent customer satisfaction and feedback. If you are in the market for a wedding ring then be sure to make KAVALRI your number one destination!